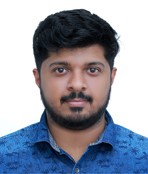 Professor & HOD,
Civil Engineering
Welcome to the department of Civil Engineering, Universal Engineering College, Vallivattom, Thrissur. The department works with the mission to encourage innovative thinking in learning to face the challenges in the field of civil engineering, motivate students in pursuit of higher education and entrepreneurship and inculcate moral and ethical values among the students.
Department of Civil Engineering is one of the largest departments in Universal Engineering College with nearly 13 faculty members, 4 Technical staffs and more than 300 undergraduate and master's students. The department was established in the year 2011 and since its inception the department has evolved from offering only undergraduate courses to offer post graduate programme in Structural Engineering. The department laboratories are equipped with modern instruments and machines.
The department possesses eminent and experienced faculty with strong publications and Ph D degree. The faculty work with excellent team spirit in different technical team like consultancy, association activity, placement trainings, add on courses etc. Some of the faculty members are Chartered Civil Engineers and Licensed Engineers as well. Faculty members and technical staff are encouraged to update themselves by attending different training programs and FDPs. To motivate the students the department organizes regular training programs in software, arranges workshop, technical events, seminars and industrial visits.
We welcome you to the Civil Engineering Department as under graduate or post graduate and we hope to be a part of your success. Thank you!